Oil Change Service near Overland Park, KS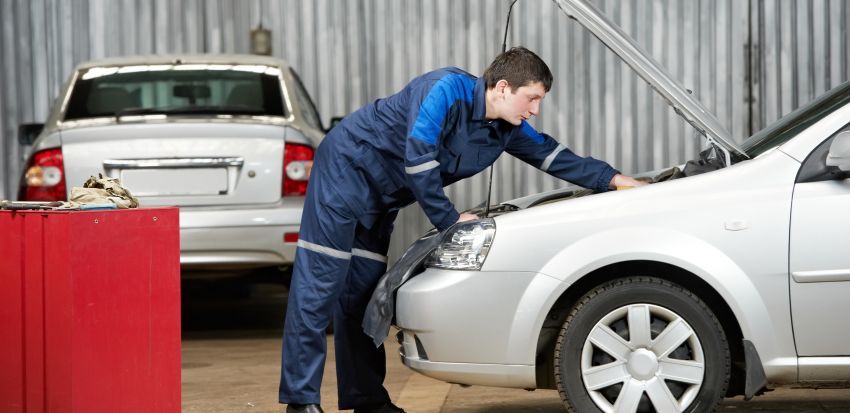 Keep Your Vehicle in Top Shape with an Oil Change
If it's that time again and your car needs its motor oil changed, stop into Adams Toyota for an oil change service near Overland Park, KS. No matter if you have a brand-new car, or the same reliable one you've had for a decade, all cars need regular oil changes to keep its engine in premium form.
Changing out your car's oil on a consistent basis throughout the year is critical to the performance of your vehicle. In the inner workings of your engine, motor oil acts as a lubricant to make sure each cog in the machine is running smoothly and prevent metal-on-metal grinding that can harm your engine. In addition, oil will absorb harmful products like dust, water, and combustion byproducts that could clog up your engine once the oil gets old and can't absorb as well. So our technicians will drain out the dirty, old oil and refill it with new motor oil, as well as clean the oil filter, to keep you on the road.
Especially during frigid winters, your engine can be vulnerable, so it's important to keep up with the proper maintenance required. You should get your oil changed roughly every 3-6 months, or somewhere between 3,000 and 10,000 miles. If you have a rough commute in bumper to bumper traffic every day, you might need to get your oil changed more frequently to maintain the health of your engine. If you have any questions at all, our experts in our Service Department are ready and able to field any questions you might have, or to give any advice on how to keep your car running smoothly.
Many people view an oil change as a hassle, and something that needs to be worked around; Adams Toyota makes it easy for you! For an oil change service near Overland Park, KS, you can simply schedule service on our website without leaving the comfort of your own home. Pick a day and time that fits into your schedule, and just come in for your appointment to receive prompt service. Once we start working on your car, the oil change normally takes less than an hour, so you'll be in and out without any hassle.
Don't take your car anywhere else for an oil change service near Overland Park, KS. Adams Toyota provides optimal customer service and makes things easy for you to set up an appointment and be on your way. We're located at 501 NE Colbern Rd. in Lee's Summit, MO, or give us a call at 800-498-4825 for more information.