Enviro Guard

$895
plus tax
Includes Interior and Exterior Protection
Developed With Nanotechnology
All painted Surfaces on your vehicle is covered for up to 7 years,
including bumpers, side view mirrors, factory installed spoilers and
painted body side moldings.
Also covered are headlight lens dulling / fading
Brake dust on aluminum alloy and chrome wheels, Chrome water
spotting.

All the interior surfaces, leather, vinyl, fabric, factory floor mats and
trunk carpet on your vehicle are covered up to 7 years.
Exclusions: Conertible Tops, Steering Wheel Wraps, Shifter Knobs, Seatbelts, Headlinders and Visors are not covered or treated.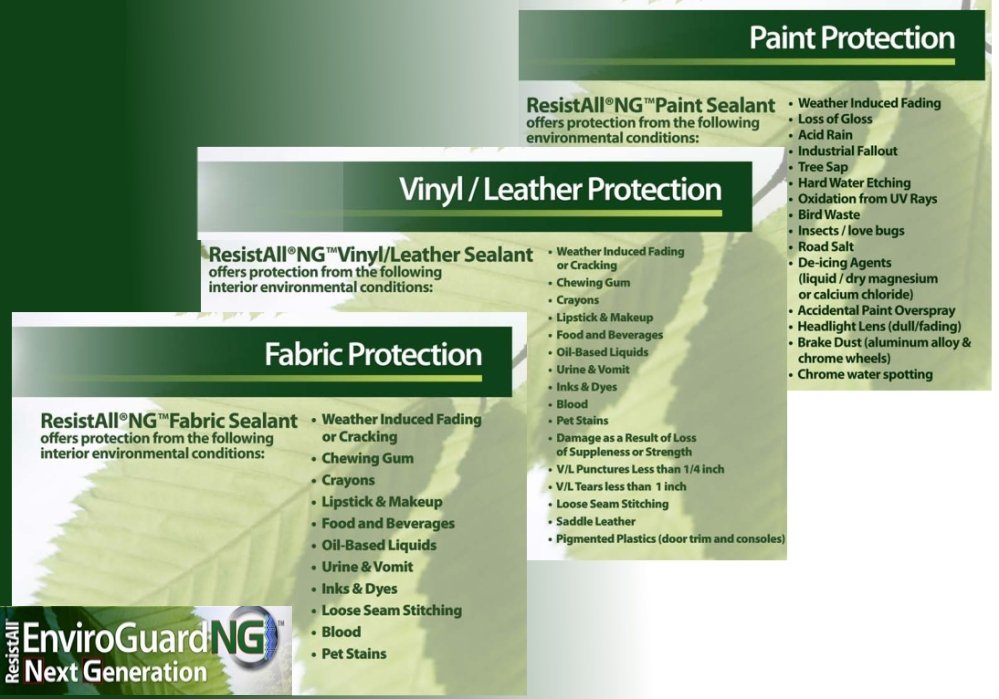 Rental Car Expense up to $50.00 per day
5 Day Maximum for Interior Repairs
7 Day Maximum for Exterior Repairs
Renewable for Life
Transferable to 2nd Owner